Scholes Dental Care Smile Gallery
Here we have just a few examples of what we can do. These before and after photos show the extreme conditions some of our patients have come into us with. We are not here to judge. We understand that dental technology and techniques have drastically developed over the past couple of decades. Most dental treatments are virtually painless and quick. Unfortunately, some patients have left it to late and are need of replacing missing teeth. But not to worry our excellent team are here to help build your confidence, not only in your smile but with dentistry.
Before and after photos of dental treatments
Please take some time and have a look through our smile gallery, showing our latest cases in cosmetic dentistry. Cosmetic dentistry improves not only the appearance of your teeth but also the functionality. In our examples you will see the difference our team can make, from having your teeth whitened, to covering cracks and dents with ceramic crowns or even a completely new smile with dental veneers or dentures.
When you are not happy with the state of your teeth it makes it hard to smile around people, which can also bring your spirit down. We are here to guide you through the process to make sure you are getting the best advice for you and your situation. We make sure you understand your after care and to get the results you want.
To view the before and after please slide the arrows in the centre of the photo, left and right.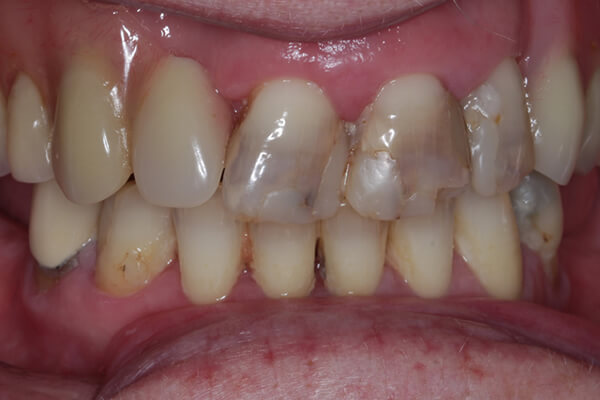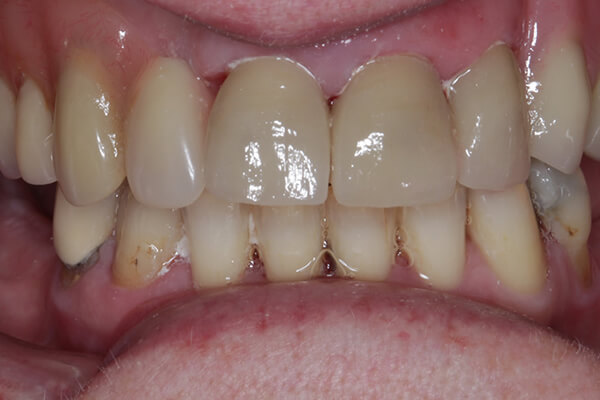 Front teeth restored with Ceramic Crowns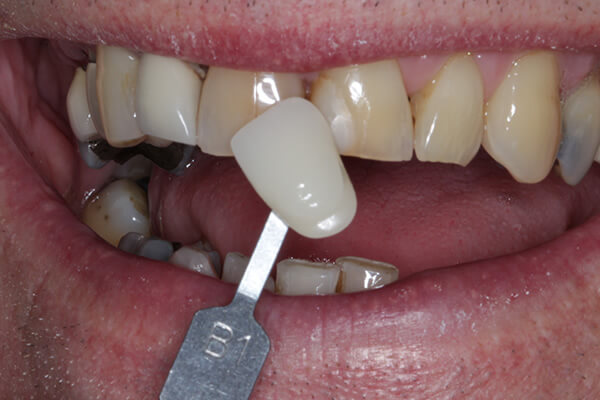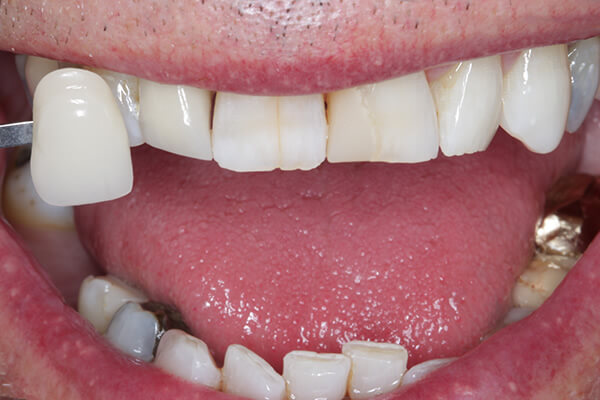 Teeth Whitening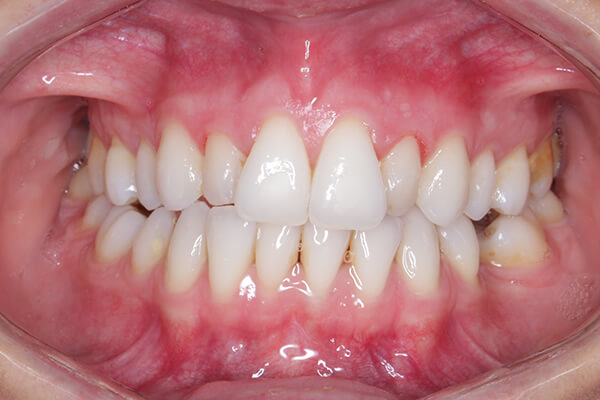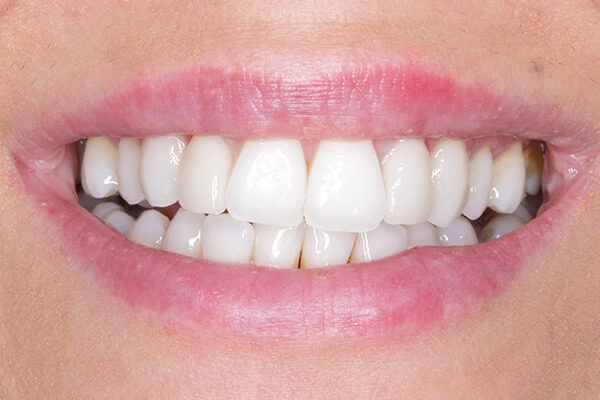 Dental Veneers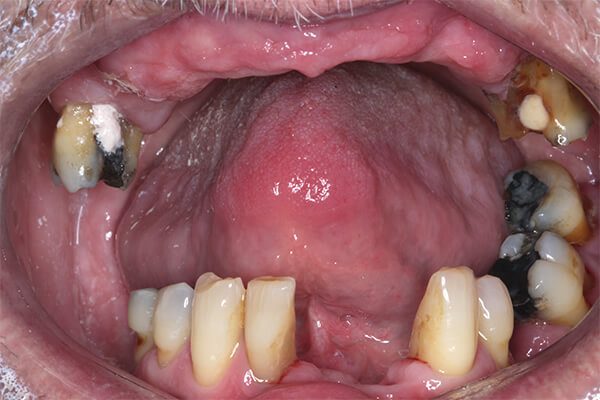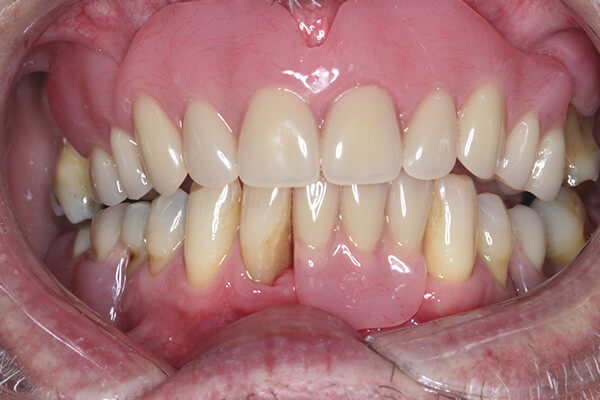 Partial Dentures