Meet the team at Scholes Dental Care, Leeds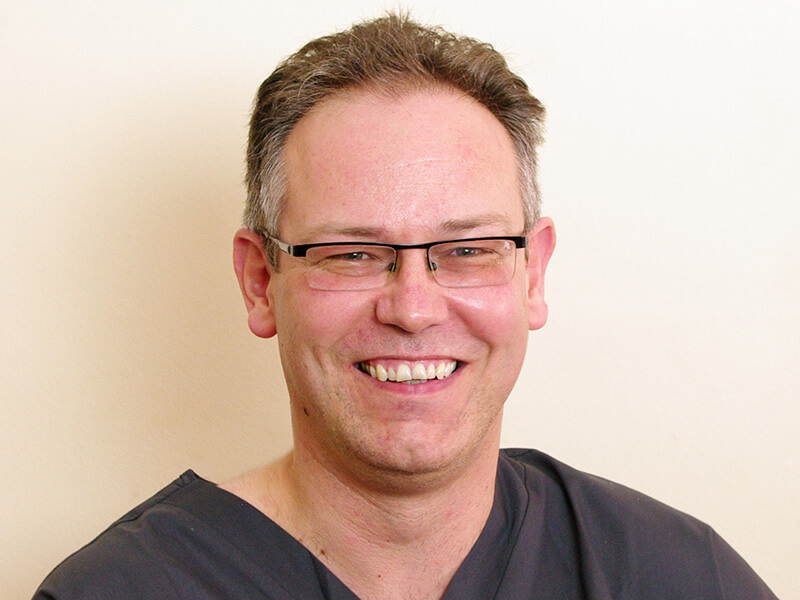 Dr Chris Siddle - BChD 1995
Principal Dentist
GDC Number 71360
I moved from Rotherham in 1990 when I came to Leeds to study Dentistry at Leeds Dental Institute.
Following my qualification in 1995 I did a year's vocational training in Hull before moving back to West Yorkshire to work at a city centre dental practice in Bradford where I worked for 13 years.
In 2009 I completed a 1 year restorative dentistry course in the North of England Dental Academy, acquiring additional skills in advanced restorative techniques.
Due to the retirement of the previous practitioner, I became the owner of Scholes Dental Care in January 2010. Over the years there have been a few changes at the practice but my aim has always been to ensure that the focus is on our patients. I feel it is important that my patients have consistency and receive a high standard of care on a continual basis.
I enjoy coming to work and being surrounded by a great team while working in a practice that feels part of the community.
I am constantly looking at ways to improve myself professionally and during 2016 I undertook several courses on different aspects of cosmetic dentistry including Invisalign braces, Enlighten teeth whitening alongside a course in dental photography. I am also a member of the British Dental Association.
Outside of work there is never a dull moment, my wife Sarah and I have been blessed with and are kept busy with 4 children of school age. Most evenings and weekends are taken up with homework, activities and precious family time.
I enjoy following Yorkshire County Cricket Club and England Cricket but enjoy watching and listening to most sports even Rotherham United.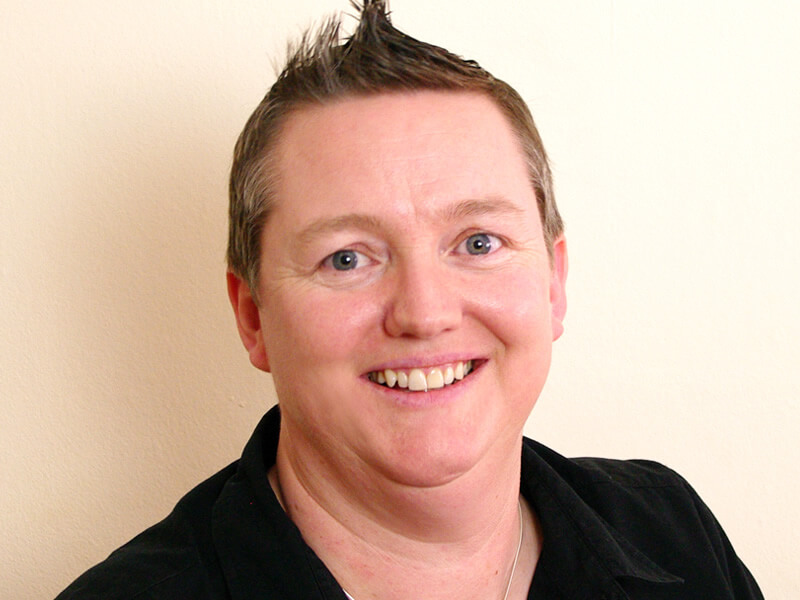 Miss Vicky Keating
Business Manager
GDC Number 122535
NEBDN Diploma, BDA Qualification in Dental Radiography, Foundation in Dental Practice Management
I started working in Dentistry in 1994, when I joined my first practice in Devon. I qualified in 1997 and continued to work at the same practice for 9 years until moving to Yorkshire in 2003.
Over the years I have worked in both NHS and private practices in various roles but gaining new experiences and knowledge from them all to allow me to continue to develop professionally.
Chris and I have worked together since 2004, when we both worked at a large NHS practice in Bradford city centre. In May 2010 I joined Chris here at Scholes Dental as his business manager. We have established a strong working relationship over the years and continue to work with the team in moving the practice forward.
While my main focus is on practice management, I also still work in surgery on the odd occasion when cover is needed.
I am passionate about providing an excellent customer experience for all of our patients and constantly looking at ways we can improve our service.
Outside of work I love being away in our VW campervan, either off exploring new places or at one of the many festivals that take place throughout the season.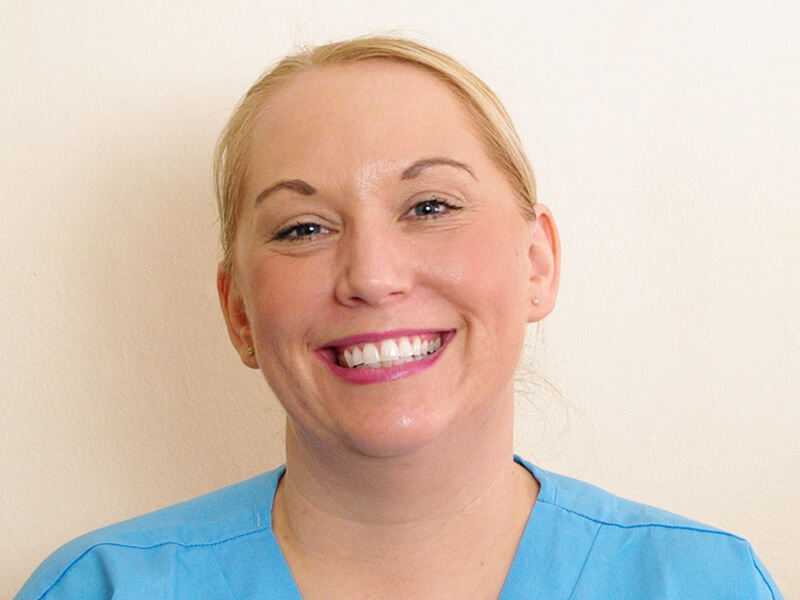 Vicki Walker
Dental Care Professional
GDC Number 193633
NEBDN Diploma, Certificate in Implantology Nursing, NVQ in General Book Keeping
My dental career began in 1994 in Leeds where I studied at Leeds Park Lane College, qualifying with merit in 1996. While working as a dental nurse in a small NHS practice, I was promoted to practice manager and continued to work there for 8 years.
In 2004 I started working at a specialist private practice in Leeds city centre. The practice specialised in cosmetic dentistry, implantology and endodontics. I was employed as a business manager and was responsible for the day to day running of the practice. Whilst working there I took a course in Implantology nursing and gained an additional qualification for this. I am continually learning as part of my professional development and have gained certificates in Implantology procedures, endodontics and tooth whitening. These are courses I have taken in addition to core subjects that are required by the general dental council.
After 10 years at my previous practice I joined the team here at Scholes Dental Care as a dental care professional, I work both in surgery and on reception.
I enjoy getting to know our patients and taking the time to ensure that their journey through the practice is as pleasant as possible, whilst acknowledging that for some patients this can be a stressful experience.
Outside of work I am a mum of 3 beautiful children and Cassie my dog who I love having family time with. I enjoy walking, jogging and travelling at every opportunity. Spending time with my family and friends is also important to me and I enjoy cooking and entertaining for them.